Welcome to St. Kieran Catholic School
At. St. Kieran, we have been offering quality Catholic school education since 1960. Our programs include the following:
Preschool
Full Day Kindergarten
First through Eighth Grades
A Message from Our Principal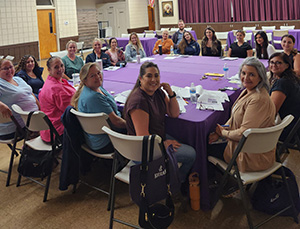 Season's Greetings St. Kieran Catholic School Families and Parish,
I want to take a moment to share with you some important updates and information here at our amazing Catholic school.
We are excited to share that we are preparing for our 2024–2025 enrollment. Please share this exciting news with your friends and family. We are opening up our enrollment early this year (January). We are offering scheduled school tours and are blessed to have many interested prospective new families reach out.
Project Updates: 
St. Kieran has been awarded the CalOES School Safety Grant through Homeland Security. This fully funded grant will guide our efforts and upgrade our campus safety efforts. Church and School campus-wide fencing has begun. This has been a very lengthy process in the works and now has come to fruition. A state-of-the-art definition camera surveillance system will be installed campus-wide as well in the coming weeks. Each classroom's phone and intercom system has also been upgraded. In addition, our school safety team has completed its training over the past four months.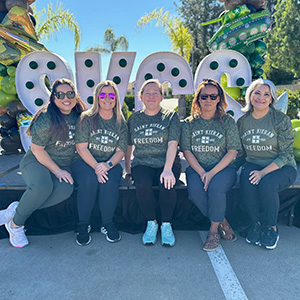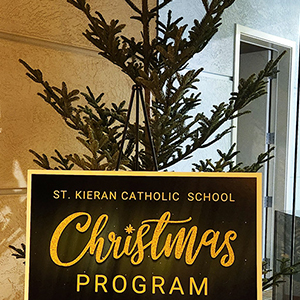 Events: We have an exciting lineup of events planned for the Advent Season: Please see our school calendar for dates and times.
First Friday Adoration and Benediction. We love to see our school and parish.
Our Catholic Scholars participated in their Advent Retreat to spiritually prepare themselves for the Advent Season and the coming of Christ.
We celebrated the Feast of Catherine LaBoure and learned about the history and significance of our Lady of Miraculous Medal. Novena Prayer Cards were sent home.
Advent Season begins Sunday, December 3.
Sacrament of Confession Grades 3-8
PTG Meeting
Mater Dei School Visit
Feast of Immaculate Conception Mass
Playground Ribbon Cutting and Dedication
Celebrate Our Lady of Guadalupe Mass
Christmas Program
Christmas Vacation
Mark your calendars for February 4, 2024 GALA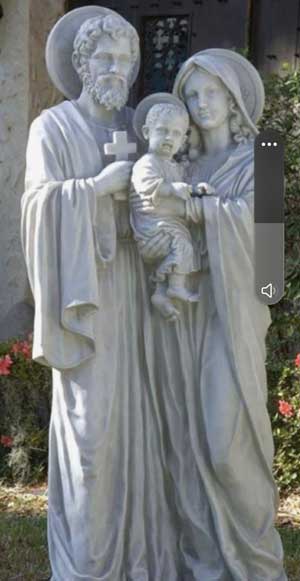 Winter sports are underway: Thank you to our volunteer coaches! We appreciate you!
We are excited and feeling festive as we will begin practicing for our Christmas program. Our practices are proving to be fruitful and full of life. Please be on the lookout for my parent letter that is coming home.
Playground Completion, YAY!!! Our new playground is here.
Academic Updates: Our Middle School Parents now have access to their scholar's grades and coursework. Mrs. Tomasello sent home communication with directions on how to access it. Throughout this fall, we have engaged our students in a wide range of academic activities and projects. We encourage you to continue to support your child's learning by ensuring they complete their homework assignments, engage in reading, and maintain good study habits. Believe it or not, a good night's sleep is a must and so is a healthy diet. These essentials greatly contribute to school success and good moods, too.
I want to take a moment to express my gratitude for your continued support and partnership with our school. Your involvement in your child's education is invaluable, and it plays a significant role in their success. We truly believe that a strong partnership between school and home is essential for creating a positive and productive Christian learning environment.
This school year, we will continue to focus on academic excellence, character Catholic development, and fostering a sense of community within our school. We have exciting plans and educational opportunities in store for your children, and we can't wait to embark on this journey of growth and discovery together.
Thank you St. Kieran families and parish for your continued support and prayers!
Blessings,
Dr. Melody Belcher
Dr. Melody Belcher
Principal